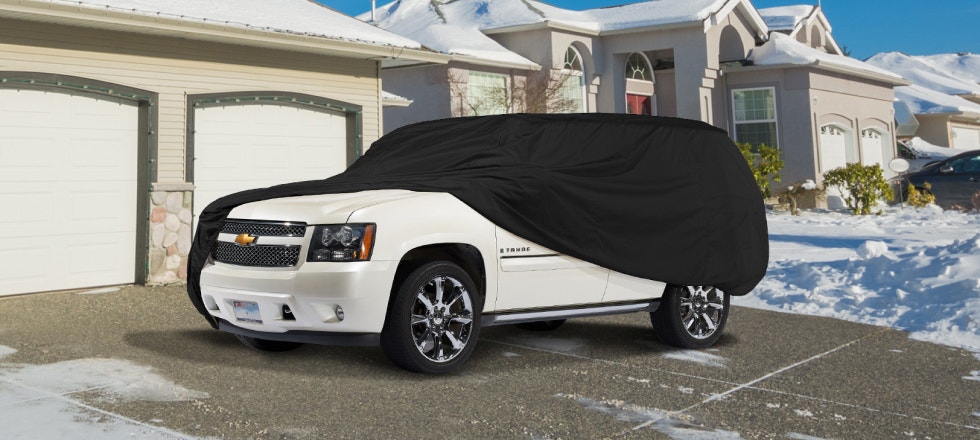 Without proper protection from the effects of melting ice, snow, and freezing temperatures, winter weather can damage your vehicle. Besides visible damage to your vehicle's appearance, prolonged exposure to moisture can result in costly damage to mechanical and electric systems. A car cover is crucial in maintaining its performance and protecting its appearance this winter. In this blog, we will review the benefits of using a winter car cover and features that will make protecting your vehicle easy and convenient.
Why Use a Car Cover?
Easy to Use
Perhaps one of the most practical benefits of a car cover is being able to easily lift off snow without the need for scraping. This can significantly reduce the time spent on your morning routine and prevent you from unintentionally scratching your car. Rather than carrying around odd-shaped scraping tools in your back seat, you can easily roll up the cover and toss it in the trunk.
Practical Features
Most car covers do not provide the best fit causing them to not stay in place on windy days and lead to unsightly scratches due to fabric movement. Added features that optimize the protection your car cover can offer are reinforced tie-down loops and side grommets. Tie-down loops are great for those who live in windy areas and need extra protection from the wind; simply install cover clamps to ensure your cover is secure, no matter the weather. For those who plan on leaving their car or truck covered for an extended time, a vehicle cable lock easily fits through any grommet to provide reliable security.
Paint & Body Protection
A well-fitted vehicle cover can be the difference between a beautiful car or SUV or one covered in scratches, rust, and more. The minor damage can begin to pile up from ice scraping your paint as it slides off to frozen wipers frozen to your windshield. If left uncovered, a vehicle can quickly begin to deteriorate, and even the internal components can begin to suffer. Melting ice can be a real threat to your vehicle's performance and longevity. Once under the hood, the water can seep into crevices and expand, causing expensive repairs if unnoticed. A cover always ensures a water-resistant barrier between your vehicle and the snow.

Year-Round Protection
A quality vehicle cover can be used well past the winter. In fact, you can utilize a cover year-round. From pollen and rain to UV rays, your vehicle faces it all, so why not protect it? Though winter is considered a big threat to your vehicle's appearance, don't forget sun damage. We've all seen cars with faded paint, discolored dashboards, and cracked leather seats due to improper protection. Don't let your car, truck, or SUV be next.
What's the Best Winter Vehicle Cover Material?
When picking a cover to protect your vehicle during the winter, the material is by far the most crucial factor. If you choose the wrong fabric, you will lose money on an insufficient cover and be left with the damage it was unable to prevent.
There are two popular styles of vehicle covers on the market. First are multi-Layered covers tend to come in two varieties, 3 and 5 layers, respectively. These covers do a great job protecting your vehicle against light showers, dust, and pollen but should never be used for snow. Multi-layered covers tend to be less water resistant, resulting in the cover absorbing water and tearing when the water freezes and expands.
Our recommendation is a high-quality polyester vehicle cover. They are the most durable of the three mentioned covers and can be used in any weather. No matter where you live, your vehicle would benefit from a polyester car cover.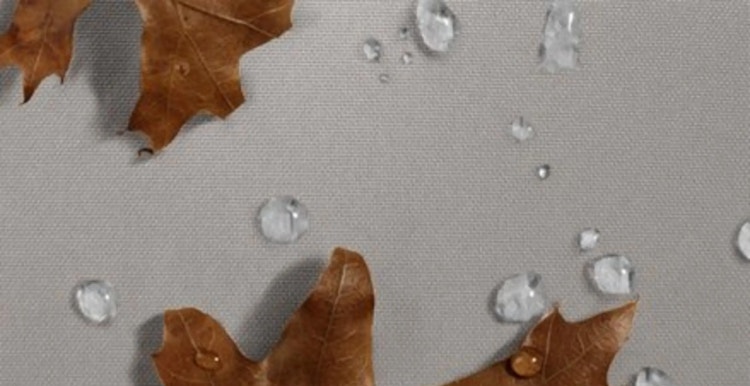 Multi-Layered Fabric
Pros:
Low cost
Light Weight
Good for Indoor Protection
Cons:
Low Water -Resistance
Low Durability
Rips in Freezing Temperatures
Polyester
Pros:
High Durability
All Weather Protection
High Water-Resistance
Light Weight
Cons:
Get to Know Our Collections
WeatherTite Prime
Lightweight yet still durable, Covermates WeatherTite Prime covers are made of piece-dyed woven polyester, which has 2x the strength of other non-woven materials. We've coated the top and underside with polyurethane to add even more protection from UV rays, moisture, and scratching. Every WeatherTite Prime car cover comes with a 5-year warranty so you can purchase with confidence.
WeatherTite Max
Covermates WeatherTite Max covers are constructed with heavy-duty solution-dyed woven polyester, making these covers highly fade and tear-resistant. A water-repellent coating on the outer surface increases moisture resistance without sacrificing breathability. Each WeatherTite Max car cover comes with a 7-year warranty so you can purchase with confidence.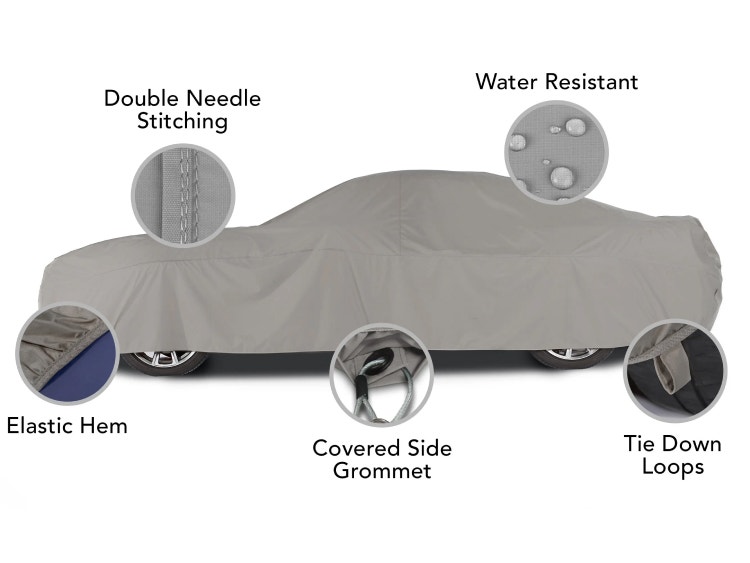 How to Find the Right Size Car Cover
As we previously discussed, it's important to get a vehicle cover that fits properly, it not only looks better but also helps the cover perform its best. The easiest way to find a great fitting cover is by searching by year, make, and model. This will help you find the right cover without the stress of measuring. Keep in mind that although you enter your make and model, a standard-size cover might not be able to accommodate any after-market parts or modifications.
Aside from saving yourself time and effort with the convenience of a car cover, protect your vehicle's appearance and performance with a quality car cover. The winter season can be especially tough on your vehicle, with threats of rust, scratches, corrosion, and damage to the car's body. A well-fitted car cover can stand as a barrier against these threats well into rainy and sunny conditions that also make your vehicle look older. You are now equipped to review your options and choose the car cover that offers you the best match for durability, features, and cost.
---
Want updates on new blog posts, current sales, new product releases, and more? Stay in touch! Like our Facebook page, follow us on Instagram (@thecoverstore) and Pinterest, and join Cover Club!