The pandemic has proved that people crave private outdoor spaces. Even as stay-at-home orders lift and the world reopens, many choose to forgo travel and other leisure activities to stay at home and enjoy their own backyards.
It is no surprise that a new report by Fixr.com reveals 63% of construction experts agree that outdoor living areas will be bigger than before the pandemic, and 85% believe that homeowners are more willing to invest in their outdoor living spaces in 2021.
Porches and Patios are Most Popular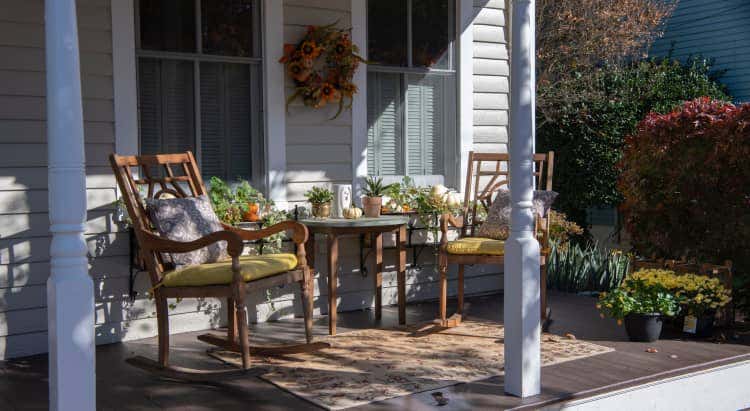 48% of experts believe that homeowners are most likely to invest in having both a porch and a patio for their outdoor living design as they offer the best of both worlds. Porches, most often located at the front of the home, improve curb appeal and offer a covered space to entertain no matter the weather. Patios, usually at the rear of the house and at ground level, provide more privacy and accessibility to the yard and the home itself.
Outdoor Kitchens Remain a Top Trend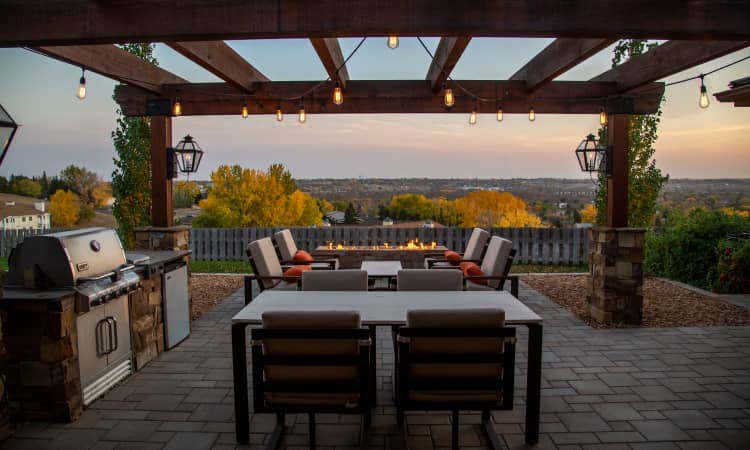 Outdoor kitchens were selected by 61% of experts to be the most popular addition to existing outdoor living space in 2021. Outdoor kitchens were popular last year too, and with continued interest in cooking and outdoor spaces, their popularity has held its ground. Combinations of appliances and accessories in your outdoor kitchen space are endless, but the grill reigns supreme as guests gather around during a cookout.
When selecting a grill, there are options between built-in and freestanding models as well as fuel types. Consider the physical space before making a purchase, as the grill should always be positioned at a safe distance from structures and vegetation to reduce fire hazards. When your grill is not in use, it is crucial to keep it clean and protected. Selecting a grill cover that fits your model and your weather conditions is key to a long-lasting and well-performing grill for years to come.
Outdoor Furniture for Family Gatherings
With indoor gatherings being restricted for the past year, it is no surprise that 80% of experts say that outdoor living spaces are most commonly used by homeowners to gather with friends and family. Outdoor living spaces for family gatherings will often include areas dedicated to seating, eating, watching an outdoor television, or flocking to the fire pit.
Selecting furniture and accessories should be done with comfort, space, and longevity in mind. Keep in mind that although outdoor furniture can be resilient to different weather conditions, mother nature can still cause damage over time with the hot sun and rain. Consider using patio furniture covers that are specifically designed for outdoor use to protect your investment. There are proper covers for nearly every furniture and accessory type at various price ranges depending on the material of the cover.
Outdoor Space Adapted for Year-Round Use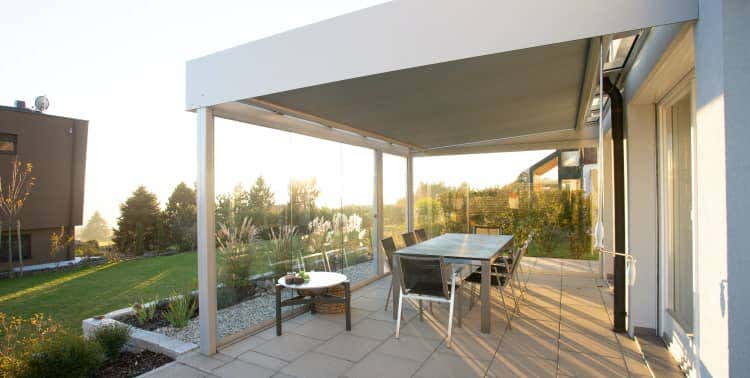 Nearly half of the experts felt that outdoor spaces would be adapted for year-round use in 2021. The choice and ability to use an outdoor space year-round depends on the local climate and how the space is currently outfitted. For cold-weather comfort, 54% of experts say that outdoor heaters will be the most popular choice among homeowners. Outdoor fireplaces come in next at 41% and fire pits in a distant third at 27%.
For warmer months, there is nothing worse than trying to enjoy your beautiful new outdoor space in hot sunny weather with no shade protection. If you can't achieve natural shading, are in a rainy climate, or simply prefer the look, a covered patio may be a good choice. Covered patios offer shade protection and, depending on the type, can be fitted with outdoor curtains or shades to add privacy. They also do double duty in protecting your outdoor furniture and accessories from the elements. Costs for covered patios can range between $3,000 and $20,000 depending on the size, style, and materials selected, and there are many options to choose from.
Protect Your Outdoor Living Features
Outdoor living spaces are here to stay, and the industry is preparing for growth for the foreseeable future. There are countless ways to incorporate outdoor living into your backyard. Porches, patios, and outdoor kitchens are currently very popular among homeowners. Outdoor spaces can be used in various ways; however, most prefer to use them to gather with family and friends.
Regardless of how you decide to use your own outdoor space, be sure to consider protecting your investment with the proper furniture, grill, and accessory covers. In the long-term, well-fitted quality covers will keep your things looking and performing at their best. Considering they're often just a fraction of the cost of the furniture and accessories themselves, it is well worth the investment.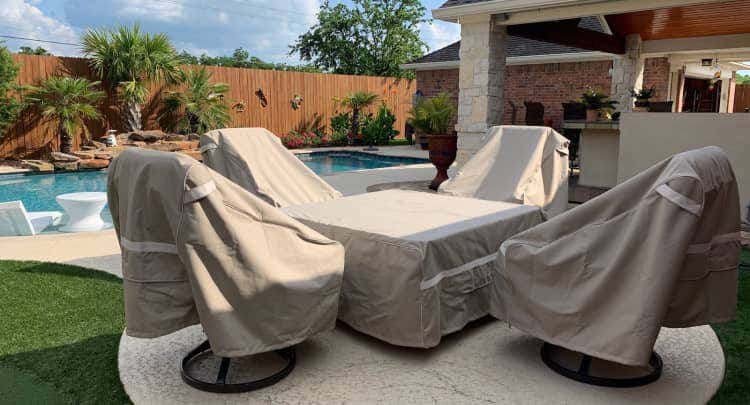 Guest post by Adam Graham, a Construction Industry Analyst at Fixr.com, a website that offers home remodeling cost-guides and connects homeowners with service professionals. He analyzes and writes about the home construction industry, interior design trends and real estate.
---
Want updates on new blog posts, current sales, new product releases, and more? Stay in touch! Like our Facebook page, follow us on Instagram (@thecoverstore) and Pinterest, and join Cover Club!