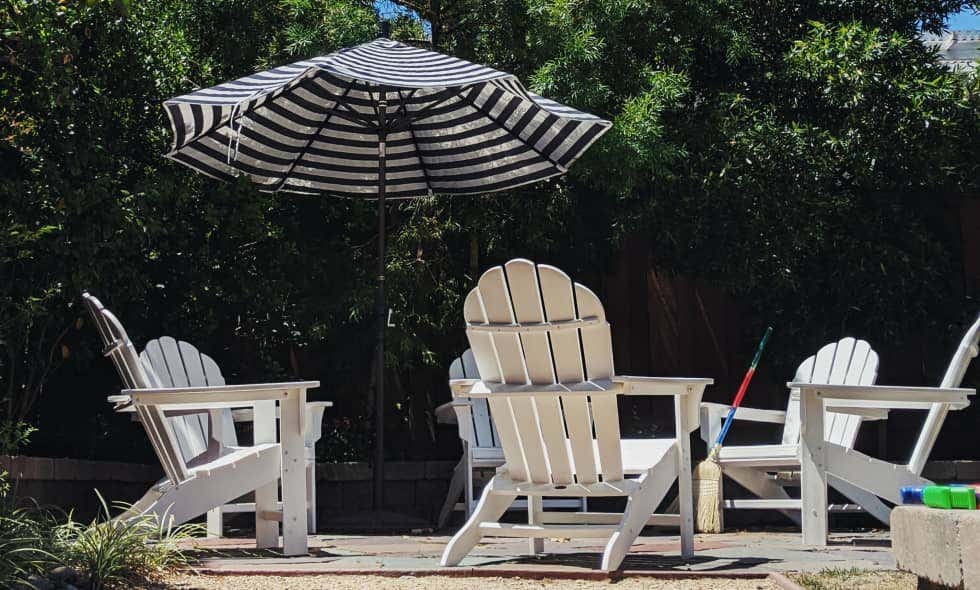 Your patio may have many things on it that are useful, or not so useful for entertaining. From tables to lounge furniture, air conditioning units to miscellaneous toys, your patio probably has the space for comforts that will benefit you both outside and in. But have you considered that your patio has proper shade, safety, and protection to help you relax in peace and comfort? If not, perhaps you need to invest in an umbrella for your patio space.
A patio umbrella is one of the most vital outdoor decoration pieces that you need to keep in mind when decorating your patio. The right patio umbrella will shield you and your guests away from the harmful rays of the sun while adding an extra touch of class to your outdoor living space.
Here are some of our tips to help you choose the best umbrella for your patio:
Determine the Umbrella Size
The size of your umbrella depends on several factors. One of the most important considerations when it comes to umbrella sizes is the available space that you have in your patio.
The size of your umbrella should fit the space where it will be used and should serve its intended purpose as well. For example, if you choose an oversized umbrella, this could overwhelm your space and throw off the balance of your outdoor space layout.
For proper shade space, your umbrella should extend over your dining table by 2 feet on each side to provide optimal comfort. If you have a 4-foot round table, you need an umbrella that measures 8 feet in diameter.
Remember that with extra shade, you will have a fuller glare-free experience depending on where the sun is. It will even provide a bigger space for kids to play in without having to worry about their sun exposure. Keep in mind that your umbrella should be at least 7 to 9 feet tall, no matter which type of area it will be placed.
Get your tape measure, and find out the space that your patio umbrella will need to shade.
Use a Base Weight for a Stable Umbrella
Having the right base weight for your patio umbrella is critical to ensuring that it stays secure and stable. If your base is not heavy enough, your umbrella will flop and fly in the wind.
A table umbrella typically needs a base that is around 20-40 pounds for proper anchoring. Note, however, that free-standing umbrellas need a heavier base since they do not have the extra support of a table. A free-standing umbrella will need a heavier base weight ranging from 50 to 80 pounds, depending on the size of the umbrella.
A base is usually sold separately, so make sure to include this when you order your umbrella. You don't want the excitement of getting a new patio umbrella overshadowed by disappointment because you forgot to get a base for it.
Determine the Frame You Need
Look for an umbrella frame that suits your climate. If there is a lot of wind in your area, or if you have a tendency to forget to close your umbrella, you need one with a strong frame. Choose an umbrella design that uses more flexible materials such as wood or fiberglass. Umbrellas with fiberglass ribs can protect the frame from bending.
If you often experience storms and other types of bad weather in your area, an aluminum frame is your best bet. It resists corrosion, and it will look just as great in a few years as it does on the day you buy it.
If you are on a budget and need a strong and sturdy frame, choose an umbrella made from steel. It will not look as great as an aluminum option in the long run, but it will serve its purpose of enduring the wind and the rain.
Pick a Durable Fabric Designed for Outdoor Use
All fabrics are not created equal, especially when it comes to outdoor-rated textiles. For your patio umbrellas, the fabrics need to be lightweight, strong, stain proof, and easily foldable. Choose a fabric that is durable, fade-resistant, and easy to clear. There are also umbrella fabrics that offer a high level of UV protection. Pick the fabric which best suits your needs and well within your budget.
Choose an Umbrella Style that Suits Your Needs
Different umbrellas have different functions. Choose an umbrella that will best suit your needs. Here are the different umbrella styles that you can choose from:
Market Umbrellas
These are available in many different shapes and sizes and can be used free-standing or with a patio table that will accommodate the pole.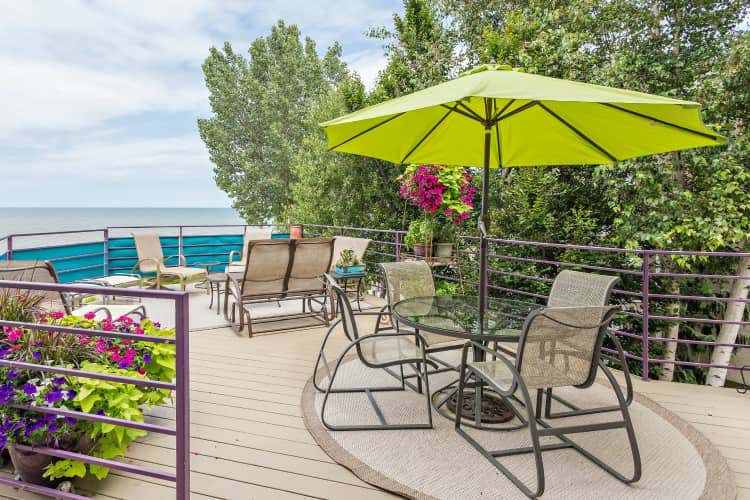 Cantilever or Offset Umbrellas
These do not have a center pole. Offset umbrellas instead have a pole that is located on either side or outside of the canopy. They provide shade without obstructing the view between guests.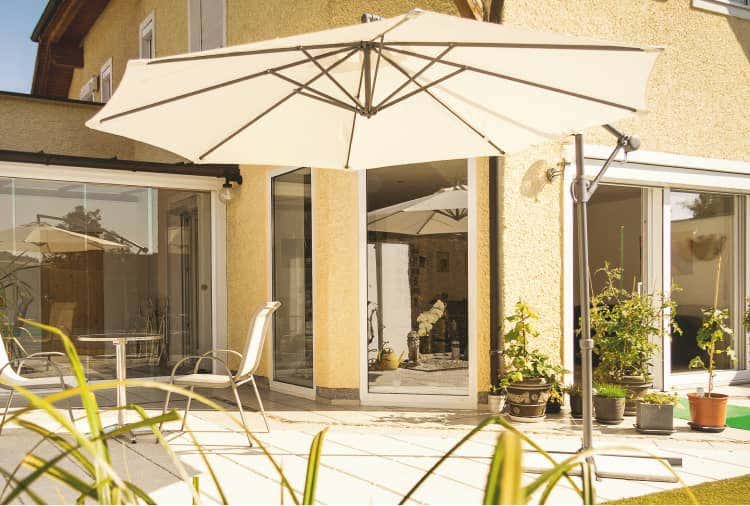 Garden/Drape Umbrellas
These resemble regular rain umbrellas that have an aluminum center pole and many steel ribs to support the fabric. Garden umbrellas usually have a valance extending down from the edge of the umbrella.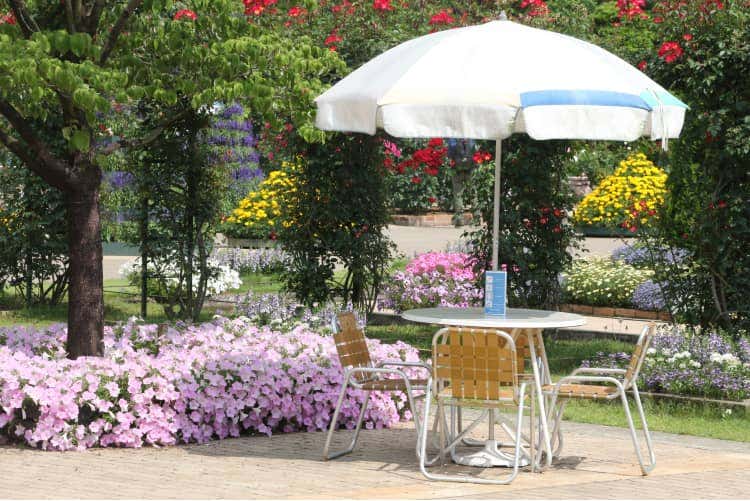 Lighted Umbrellas
These are umbrellas that have LED lights along the ribs underneath the canopy. At night, these add a level of ambiance for the patio. During the day, they can be used as regular patio umbrellas.
How to Protect Your Outdoor Umbrella
While outdoor umbrellas are made of special outdoor fabrics, they should still be protected when not in use. Investing in a high-quality umbrella cover will ensure that your umbrella lasts for years. Covering your umbrella will keep the colors vibrant, prevent mold and mildew, and help retain the water-resistant properties of the fabric.
---
Want updates on new blog posts, current sales, new product releases, and more? Stay in touch! Like our Facebook page, follow us on Instagram (@thecoverstore) and Pinterest, and join Cover Club!