Amidst the flurry of textbooks, class schedules, and moving into a new dorm or apartment, the back-to-school season can be an opportunity for college students to get a head start on the upcoming semester by staying organized in and out of the classroom. While your student may have their academic supplies in order, they will likely benefit from some help in organization for their new living arrangement.
From first-year students to soon-to-be graduates, transitioning from their home lives to often much smaller living quarters can be challenging. This blog will help you explore thoughtful and, more importantly, useful gifts that will help students save space and stay organized during their busy school year.
Small Closet Organization
Keeping a college student's clothes neat and organized can make a huge difference in their day-to-day efficiency. If they can spend less time searching for their favorite jeans in the morning, they will have more time to sleep or grab a cup of coffee.
Our hanging closet organizers offer a convenient way to store and organize anything from jeans and sweaters to socks and t-shirts without wasting valuable space. Installation is easy with a heavy-duty Velcro sleeve that securely wraps around any closet rod. The spacious slots provide ample storage space without needing heavy or space-eating furniture like dressers. Plus, these organizers are collapsible - making your next move easier than ever.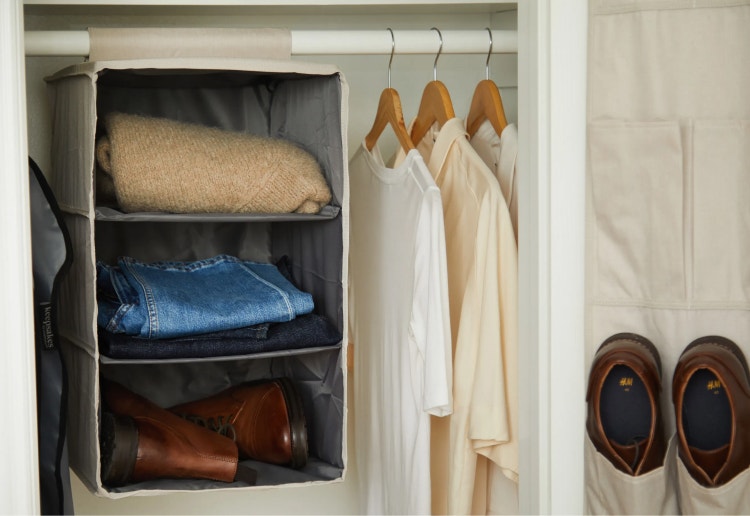 For those looking for more versatility, our hanging organizer set comes with lightweight removable trays and adjustable dividers to make storing even more customizable.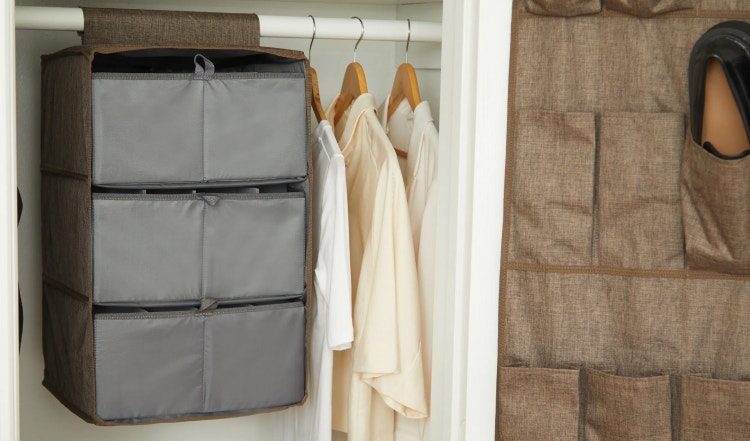 The easy-to-use dividers allow smaller items like socks and undergarments to be neatly packed without becoming the jumbled mess we are all accustomed to seeing in most drawers. The adjustable compartments can be quickly changed to fit any and every object a student can throw its way.

Shoe Organization & Storage
A low-profile storage solution is key to keeping the dorm floor from being covered in sneakers, sandals, and more. Our hanging shoe organizer is perfect if you want to compliment their new hanging organizers for their clothes. Made with a durable polyester and heavy-duty Velcro attachment point, our organizer can hold a minimum of five pairs of sneakers. At the same time, smaller shoe sizes and slimmer footwear can allow for even more.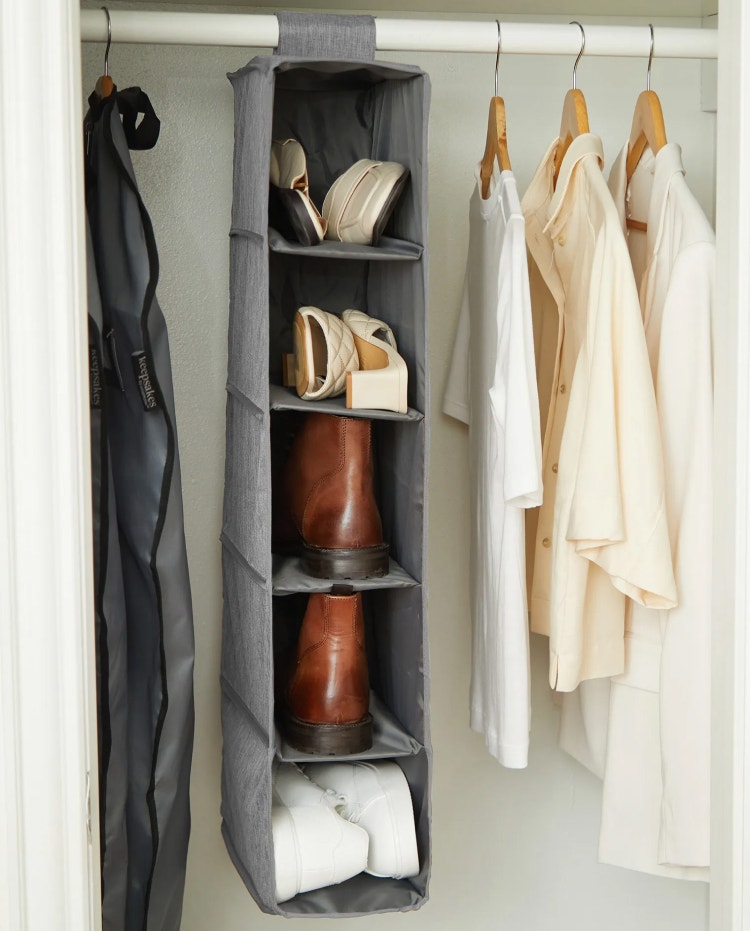 If closet space is tight or you want additional footwear storage, our over-the-door shoe organizer is a great option. The intuitive design utilizes three reinforced grommets and stainless steel hooks to hang over almost any door easily. Sporting 20 slots, this is an excellent choice for the shoe fanatic heading away for college.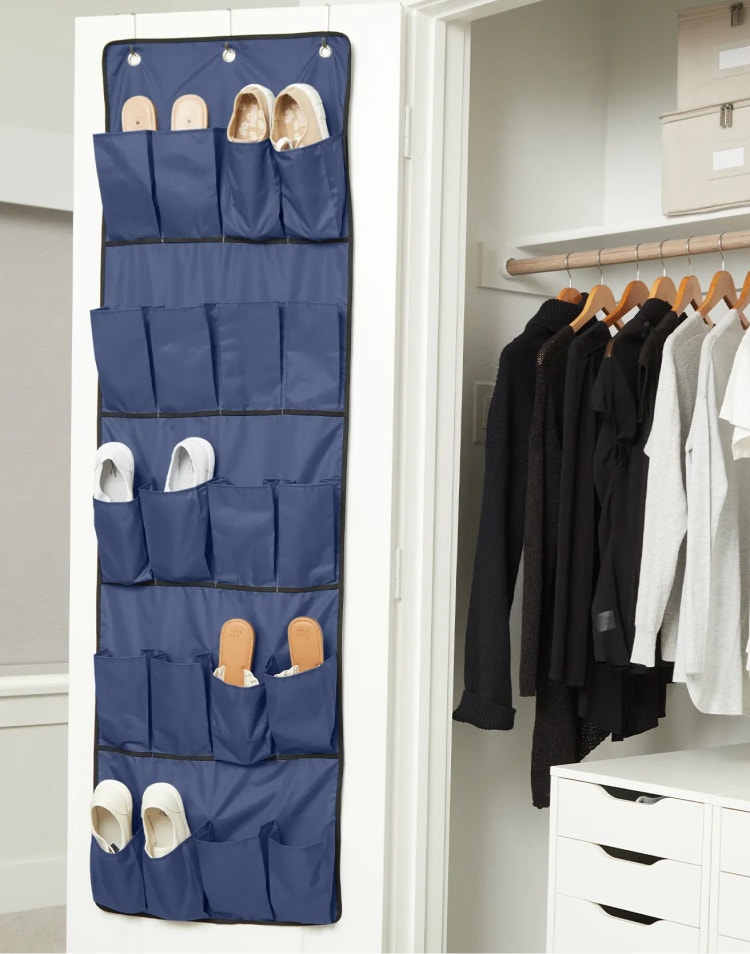 Multi-Use Storage
Throughout the semester, running into a lack of storage space is inevitable. We suggest getting ahead of the curb and providing your college student with some versatile storage options that they can use for just about anything.
Our top recommendations for multi-use storage are cube storage bins and zip-top storage boxes. Each comes equipped with an easy-to-use ID window that allows you to label the contents of the bins and quickly organize them throughout the dorm. Whether going from the shelf to the closet or from the dorm to the trunk, transportation is made effortless with convenient handles.
An underutilized storage space in many bedrooms is under the bed. With dorms being cramped living spaces, implementing underbed storage bags will allow ample storage space for items used less often. These storage bags are great for seasonal clothing, blankets, and more, allowing for much-needed closet space.
Now that you have a few new gift ideas, you can help your college student keep their dorm organized year-round! Shop our most popular styles below to help keep your student organized:
---
Want updates on new blog posts, current sales, new product releases, and more? Stay in touch! Like our Facebook page, follow us on Instagram (@thecoverstore) and Pinterest, and join Cover Club!