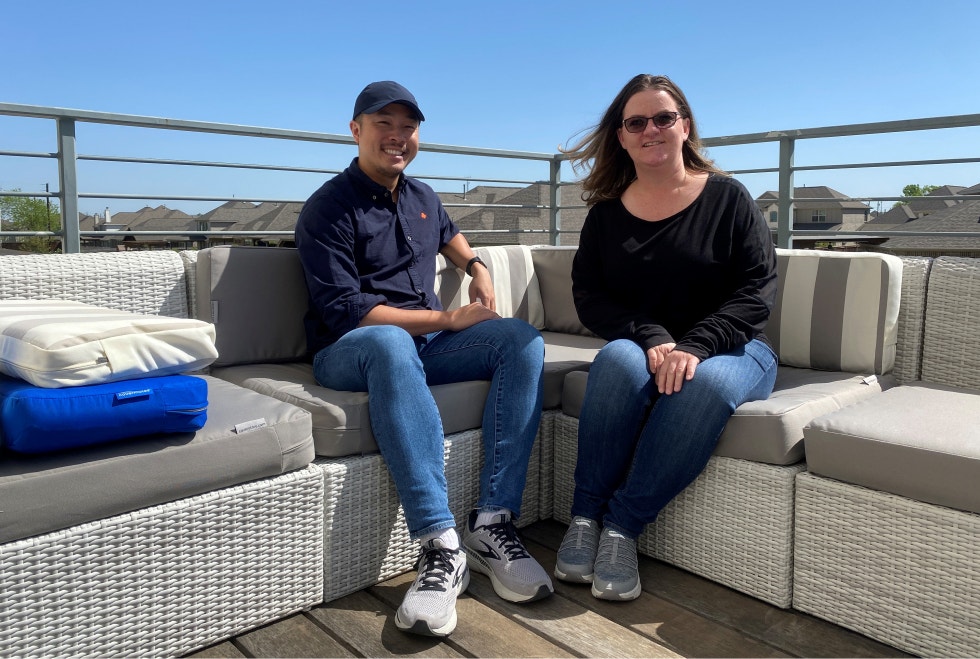 Since launching our custom program in January 2019, we've prided ourselves on innovation and expansion that is based on common customer requests. At Coverstore, we welcome customer feedback; it provides invaluable insight into our products and services, transforming them into opportunities to grow. We're proud to announce our newest custom outdoor living expansion of cushion covers, two new curtain styles, and pergola shades. With these new additions to our Aspire Collection décor, you can create a personal retreat for yourself and your loved ones.
Preserving Vibrant Memories
Your home is your safe place to relax and be with family and friends, where you can create memories that will be cherished forever. Our role is in helping you create the perfect warm and inviting environment for those unforgettable moments. When using Aspire Collection décor, you can relax knowing we've designed each item with functionality and comfort in mind. You can rest assured that your space is welcoming and protected from the elements from our soft yet durable cushion covers to our UV-blocking pergola shades and curtains.
Creating Products We're Proud Of
At Coverstore, we prefer a hands-on approach to product development. Rather than outsourcing the creative process, we take the time to design and develop our products with a small team right here in Carrolton, Texas. Our family-owned business has called Texas home since 2005 and has continued to grow and become an industry leader without losing sight of the family-first values upon which we were founded.
Above: David, Chief Creative Officer, and Jana, Director of Product Development
What's the Goal When Developing a New Product?
Jana: The main goal is growing our assortment to match what our customers want. Our customers have shown a willingness to share their feedback, and we love hearing from our customer community! They are our driving force to continue growing and developing new solutions to fix their everyday problems.
David: I echo what Jana said. Our goal is to marry form and function. We want people to create a comfortable space that fits their personal style but can resist the elements year-round.
What Problems Did You See in the Market?
Jana: When shopping for curtains and cushions, it's hard to find ones in the market that are truly designed for outdoor use. Most of the curtains you find at retailers are typically the same curtains sold for indoor use; they fade quickly and are not designed for longevity.
David: We noticed that the market is filled with cheaper options designed with lower-grade materials or commercial-grade products that are incredibly costly.
How Did You Aim to Fix the Problems?
Jana: We thoughtfully design our products with the customer's use in mind. We use high-performance materials and consider ease of use for every product we design.
David: We strive to bring our customers premium quality at a reasonable price point. We want our customers to see and feel the quality of each product they purchase from us.
A Closer Look at Our Newest Additions
Custom Round & Rectangular Cushion Covers
Outdoor Tab Top Curtains
Available in both standard and custom sizing
Outdoor Top & Bottom Grommet Curtains
Available in both standard and custom sizing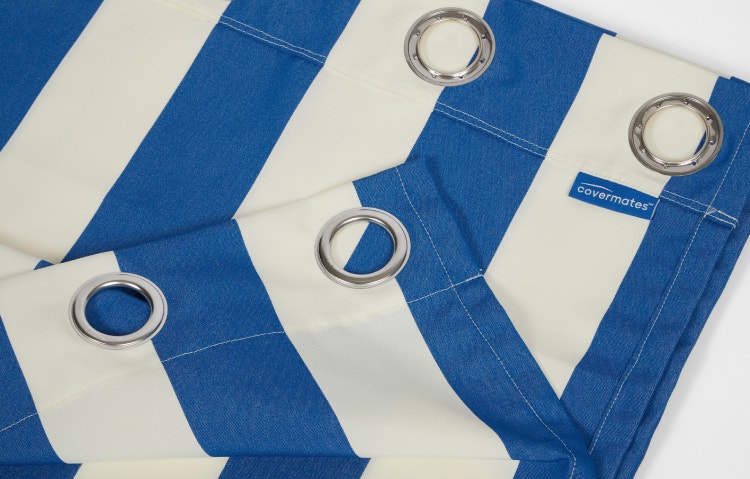 Custom Pergola Drop Shade Canopies
Custom Pergola Grommet Shade Canopies
Our décor aims to close the gap between luxury and comfort without the exorbitant price. Our Aspire Collection décor comprises two fabrics, LuxeGuard and SolarArc, both designed to deliver year-round protection without compromising the aesthetics of your space. From our weather-resistant pillows, cushions, and curtains to our heavy-duty shade sails and canopies, we want to help you create comfortable space for you and your loved ones.
---
Want updates on new blog posts, current sales, new product releases, and more? Stay in touch! Like our Facebook page, follow us on Instagram (@thecoverstore) and Pinterest, and join Cover Club!