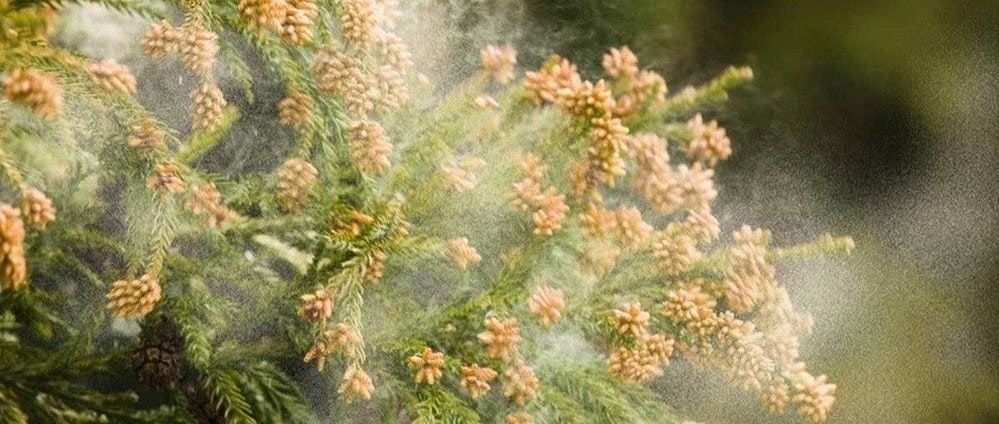 The first day of spring is fast-approaching and we all know that with the blooming flowers and sunshine comes lots and lots of pollen. While you're probably most concerned with how your sinuses are affected, you should also pay mind to the impact on your outdoor furniture and other belongings.
Soon you'll walk outside and see that everything you love is covered in that dreaded yellow dust. Your patio set, your grill, and your car will all be doused in a layer of pollen that's sure to stick around for weeks.
While you're probably used to just waiting out the storm and then hosing everything down, we're here to offer some steps you can take to properly rid your outdoor lifestyle of pollen for good.
Clean All Outdoor Cushions
Hose the cushions as often as possible. Between sunshine, rain, and dew, pollen is quick to bond to the material it's sitting on. By frequently hosing off your cushions you'll ensure less scrubbing in the long run.
Learn how to clean outdoor cushions and pillows.
Wash Your Outdoor Furniture
To get out any lingering residue, use a mild dish soap or detergent. Try using a soft bristle brush and mild soap to remove the tougher stains.
Learn how to take clean your outdoor furniture based on type.
Scrub Your Grill
Wipe down your grill with a rag and hot, soapy water. Since pollen is the last thing you want peppering your steak, we suggest cleaning the outside and inside of the grill including the underside of the hood and burners.
Learn how to spot clean and deep clean your grill.
Take Care of Your Vehicles
For your car, wash and wax frequently. Allowing pollen to build up on your car's surface is not only unsightly, but it can be particularly difficult to remove once it's been sitting around for awhile. It might seem like common sense, but the best way to protect your vehicle from such damage is to wash it frequently and wax it after. If you plan on leaving your car outdoors for a long period of time without driving it, consider investing in a vehicle cover to keep pollen off of it until you're ready to drive again.
Invest in Outdoor Covers
Your upkeep will require much less work if your outdoor items are protected by a good quality cover. Explore our collection of patio furniture covers, grill covers, vehicle covers, and more!
While pollen is a nuisance, we know you're ready to enjoy the spring and utilize your outdoor living products as much as possible. Following these simple steps will guarantee that your lifestyle is ready when you are.
---
Want updates on new blog posts, current sales, new product releases, and more? Stay in touch! Like our Facebook page, follow us on Instagram (@thecoverstore) and Pinterest, and join Cover Club!