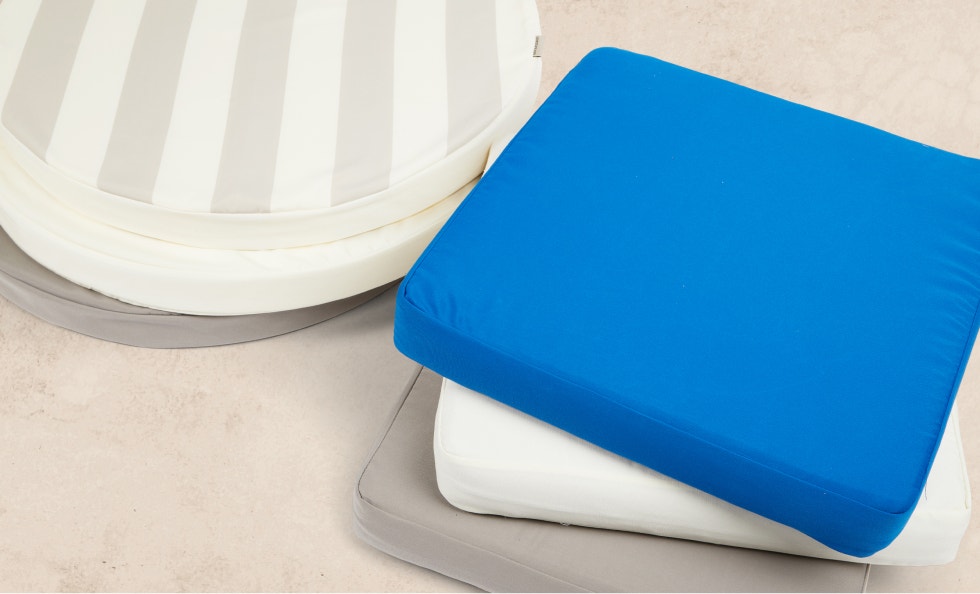 We're proud to announce the launch of our new line of Custom Size Cushion Covers. We know creating a relaxing and inviting environment in your backyard or patio starts with comfortable seating everyone can enjoy. Whether hosting an event or just relaxing with family, the right outdoor cushions can transform your sofa into everyone's favorite spot to relax. Like the rest of your outdoor decor, you want an equal amount of durability and functionality to worry less about cleaning and focus more on what matters. Our new Custom Size Cushion Covers let you transform any space into a personal retreat for you and your loved ones.
Common Outdoor Cushion Issues
Heading outside to find cushions soaking wet, faded, or covered in stains is an experience patio furniture owners know all too well. As you may have painstakingly discovered, many low-cost outdoor cushions offer little to no resistance to the elements, resulting in constant replacements or repairs. Manufacturer warranties and replacement covers aren't industry-standard, amplifying the costs to replace your cushions. On the other hand, a high-quality cushion that doesn't fail after a single season comes at a premium price. With limited sizing and color options, finding a reasonably priced option that fits your needs can seem impossible.
Behind the Design
After surveying the market and listening to requests from our customers, we decided to create a high-quality alternative to the current market while staying at a reasonable price. We strive to provide our customers with the best possible experience, from creating products with quality materials you can see and touch to an easy, simple online ordering process. Our Custom Size Cushion Covers aim to fill the gaps left by standard outdoor cushions so our customers can create a comfortable space and fit their style.
Material: Where Durability Meets Comfort
Each of our cushion covers are crafted with comfort and durability in mind. We know you need a material that is soft to the touch but can stand up to a variety of weather conditions — and grandkids! Our LuxeGaurd material is a premium 500-denier polyester, designed to be water, fade, and abrasion-resistant without sacrificing aesthetics. We know cushions are designed to be the center of your outdoor space, so our covers are machine washable in combination with being stain-resistant. If your cushion covers get dirty from pollen, mud, or a spilled drink, you can easily toss the cover in your washer machine and forget it ever happened.
Material Benefits
Water-Resistant
Machine Washable
Fade-Resistant
Soft Yet Durable
Abrasion-Resistant
Mildew-Resistant
Rot-Resistant Thread
Thoughtfully Designed Features
With your needs at the center of product design, we implemented a few subtle features in combination with our durable fabric to ensure ease of use. A large zippered opening is used to eliminate the unnecessary struggle of adding or removing your cushion from the cover. If an opening is too small, the fabric can rip or pull the zipper off track resulting in the need for repairs or a replacement.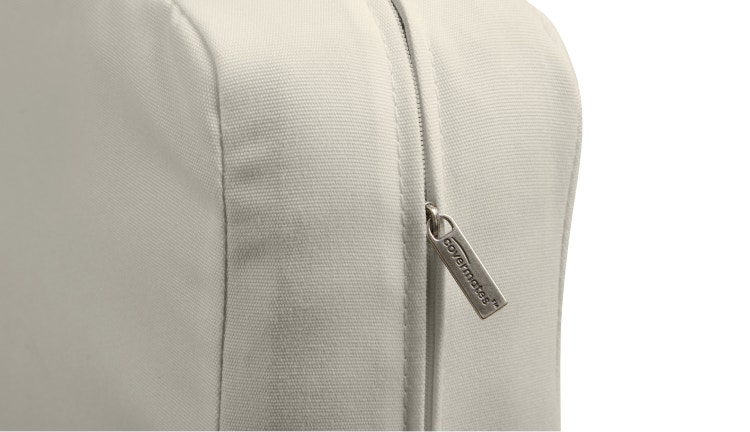 A hidden zipper pouch is paired with the large opening to give your cushions a seamless look no matter what angle you view them. The doubled-over polyester pouch also serves as a barrier, so no other fabric or surface has contact that can damage the zipper's surface.
Custom Options: Made for You
We know there is no one-size-fits-all when it comes to outdoor cushions. Our Custom Size Cushion Covers allow you to enter the dimensions of your cushion insert and get immediate pricing. This easy-to-follow process eliminates the headache of purchasing a new cushion every time one is damaged. Along with a seemingly endless amount of sizes, we have a variety of colors and patterns to choose from. You can choose all one color to match your existing décor or mix and match to add more flair to your patio. We're sure you will find something you'll love no matter your needs.
Warranty: Quality You Can Trust
Each of our outdoor cushion covers comes with a two-year manufacture warranty from the date of purchase. We've built our products to withstand just about anything, but we know life happens, and we are here when it does.
Relax and Enjoy
After listening to customer feedback, we are excited to offer a refined product that fulfills your needs. Our high-quality cushion covers are created with durable yet comfortable fabric combined with thoughtful features that can bring your patio vision to life this summer. We can't wait for you to try them out yourself.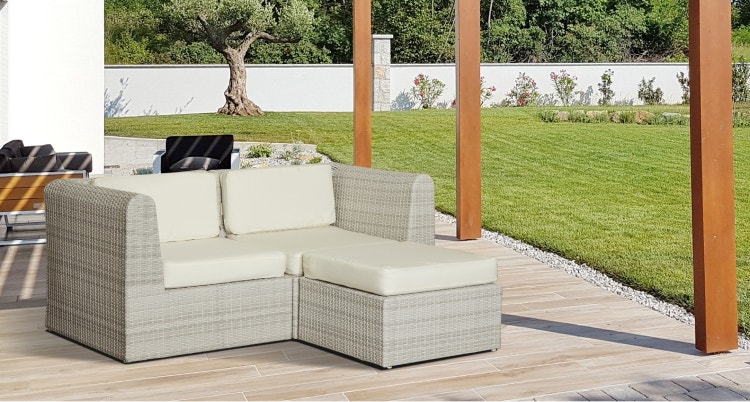 Learn more about our design process with our newest outdoor decor arrivals: Behind the Design: Curtains, Cushions, & Pergola Shades.
---
Want updates on new blog posts, current sales, new product releases, and more? Stay in touch! Like our Facebook page, follow us on Instagram (@thecoverstore) and Pinterest, and join Cover Club!