February is near, which means the Big Game is so close we can hear the screaming crowds, taste the buffalo wings and burgers, and see our team proudly holding up the Vince Lombardi Trophy. If you're like us, you're planning for a crowd as big as the one at NRG Stadium and will spare no expense in ensuring the party is as thrilling as the halftime show. Lucky for you, we have some great ideas for bringing the excitement outside. Check out these tips on setting up an outdoor entertainment center that's perfect for you and your guests.
Invest in a Quality TV
The most important thing in your life on February 5th will be the almighty television. Investing in a flat screen to mount outside will make for a unique viewing experience that will give back year-round.
Shop for Cozy Outdoor Furniture
While we know you'll be jumping out of your seat for a majority of the day, it's still worth it to be comfortable while watching the big game. Scrap the 10-year-old lawn chairs and go for a big sectional that'll provide ample seating and ample coziness for you and your guests.
Warm Up With a Fire Pit
If you're expecting it to be chilly outside, you'll be happy for a source of heat. Having a fire pit for everyone to gather around will mean nobody's teeth are clenched for any reason other than sheer anxiety.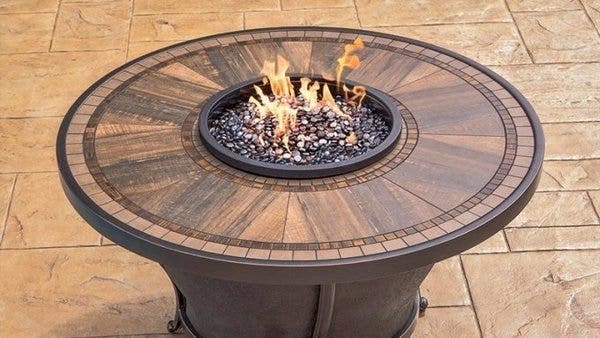 ---
Want updates on new blog posts, current sales, new product releases, and more? Stay in touch! Like our Facebook page, follow us on Instagram (@thecoverstore) and Pinterest, and join Cover Club!