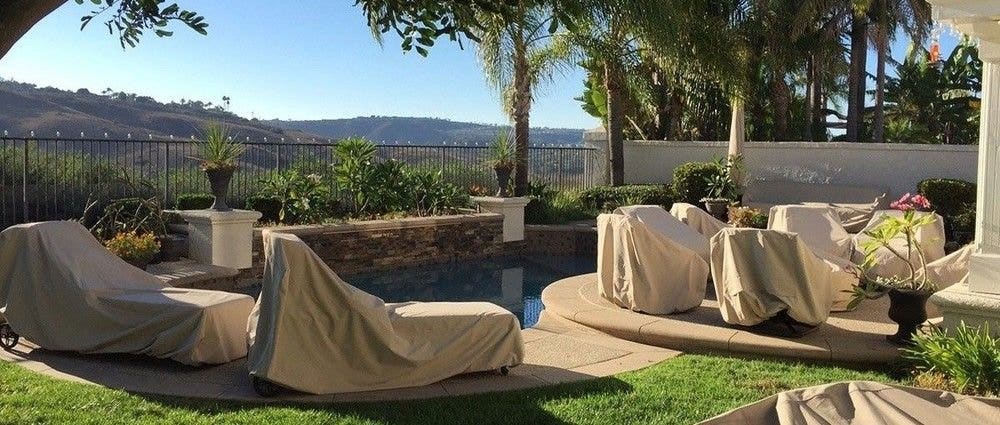 Originally posted May 2018, updated January 2022
Finding ways to protect all the things you love from life's little hazards can be a daunting task. Comparing products, prices and reviews requires a lot of time and energy, so naturally you'll want to be sure that the protection you end up choosing actually 'protects'.
At Coverstore, we believe knowing what you want and what you need are equally important. Knowing both will increase your chances of making the right decision and save time and money in the long run.
We've put together a 5-step guide to help you quickly sort through any product assortment and choose the right outdoor furniture cover, the first time around.
1. Review the product hierarchy
Selecting an outdoor furniture cover should not be time consuming or overwhelming, as long as you know what to expect. Take a minute to review the website's product menu and how those products are merchandised, or organized, across categories.
We also encourage you to check out any supplemental information provided, such as comparison charts and informative web pages.
Coverstore's outdoor furniture cover assortment is divided into 6 sub-categories (Patio Furniture, Grill & Heating, TV, AC & Equipment, Vehicle, Storage & Organization, and Custom) and generally follows this hierarchy: style → size → material → color.
2. Understand potential threats
UV-sun rays, rain, wind, snow, ice, dirt, dust, tree sap, bird droppings, pollen, falling limbs, insects, and wild animals are just some of the threats your outdoor furniture might be exposed to throughout its lifetime.
We recommend making a list of all the elements that your outdoor furniture will potentially be exposed to.
If you're not sure where to start, do a quick internet search on historical or predicted seasonal behavior for the region that your furniture will be located in. To make a realistic comparison between each material collection we offer, select the top two most concerning elements from that list and use our material comparison chart to determine which material is best for you.
For example, a person located in Las Vegas, Nevada will likely be concerned with protecting their patio furniture from extreme heat, snow, rain, wind, dust, and sun exposure. While all of these elements will affect your furniture, the implications of harsh sunlight and dust carry the greatest concern in this region.
3. Measure your furniture
Did you know that outdoor furniture covers are intended to not touch the ground so air can properly circulate underneath the cover to prevent mold and mildew? Or that an over-sized cover actually encourages water to pool?
Just like the shoes on your feet, selecting the right size cover to protect your furniture is crucial. Naturally, a cover that's too small simply won't be able to provide enough coverage; and an over-sized cover will create pockets for water to accumulate. We recommend choosing a comfortable fitting cover, with no more or less than 4 inches to spare.
If you're not sure how to measure your furniture, check out our How to Measure Guide to learn a few tips and tricks.
4. Know the important features
If you're as serious as we are about protecting your outdoor patio furniture, we encourage you to review all of the resources provided to ensure the cover you're considering meets your individual needs. For example, if your patio furniture has unusual angles or if wind is a concern, you might consider choosing a cover with a 360˚ drawcord to ensure flexible on/off and to make securing the cover against high winds.
Our materials include different features, so be sure to read the product descriptions to know exactly what you are getting. You should also consider other actors like warranty term, color, price, and availability.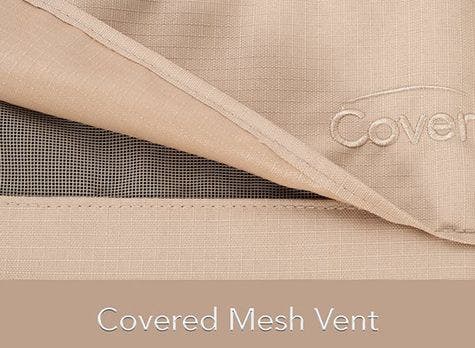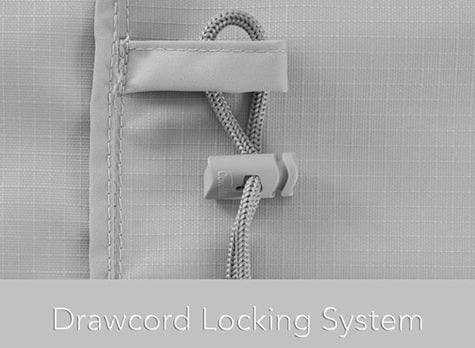 5. Select your cover
Now that you've chosen the right cover for you and your outdoor furniture, simply add it to your shopping cart and follow the checkout process. You can view the items in your cart anytime by clicking on the cart icon in the top-right corner of your screen.
Watch our video on How to Pick the Right Patio Furniture Cover Material for an overview of our four material collections.
If you have any questions, please visit our FAQ page or contact us.
---
Want updates on new blog posts, current sales, new product releases, and more? Stay in touch! Like our Facebook page, follow us on Instagram (@thecoverstore) and Pinterest, and join Cover Club!