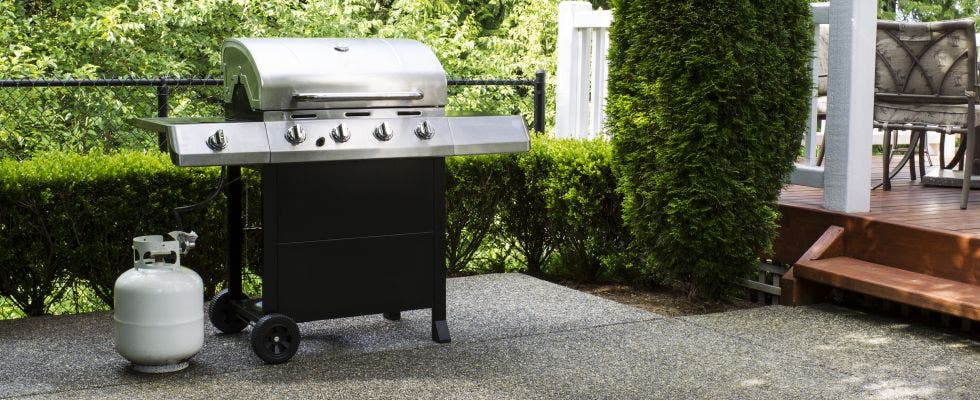 Originally Posted: 09/09/2019
Investing in the right grill cover is crucial. Left exposed, rain, snow, dirt, and bird droppings will leave your grill dirty and damaged. While designed to be durable and kept outside, you can extend the life of your outdoor barbecue with a cover.
However, the market is flooded with grill covers. A quick online search or stroll through a home improvement store will leave you puzzling between dozens of brands.
We've sold over 200,000 grill covers over the past 17 years, and have been asked every question you can imagine. Take a look at our best grill covers of 2023 to find what you need.
1. Cart Grill Cover
Over 6,700 Reviews - 4.8/5
"It is a good-looking, well-made cover with excellent functional straps to keep it in place during wind events. Our grill stays completely clean and dry using the Coverstore cover." - Reed P. in Alaska
"We could not be happier with our grill cover! It is a nice weight and has many options to secure the cover for those windy days! We don't have to look for our cover in the neighborhood anymore when it is windy!" - Linda O. in Deleware
If you're looking for the best protection possible for your BBQ grill, opt for an Ultima Cart Grill Cover. Ultima is one of our sturdiest grill cover materials and offers unmatched protection from all types of weather.
600-Denier, Solution-Dyed Polyester with Ripstop Grid Pattern
Denier is a measure of fabric thickness. 600D is one of the heaviest materials on the market available for grill covers, making it a customer favorite.
The material includes a subtle ripstop grid pattern to make the cover stronger. This gives the cover excellent tear and rip strength and also resists cracking in extreme temperatures.
Ultima cart grill covers don't break down after prolonged sun exposure due to the strength of the material and the dying process. The Ultima material has color added using the solution-dying method. In solution-dyed fabric, the color is fully embedded in each fiber. Stock-dyed material has color only on the outside of the threads. Plus, no water is used during the solution-dying process making Ultima covers eco-friendly.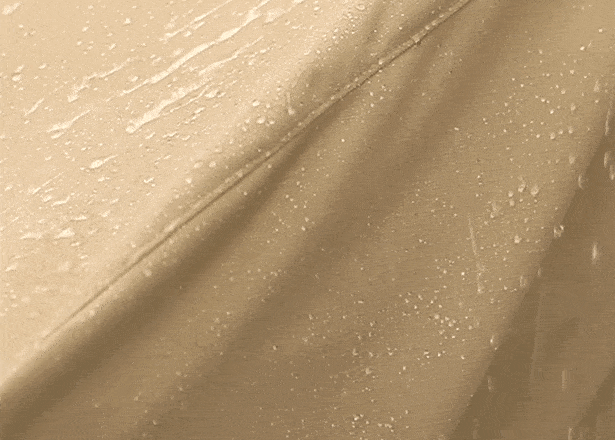 Buckle Straps and Adjustable Drawcord
Two side buckle straps on each end cinch the cover tight and keep it secure during high winds. A middle buckle strap slides beneath the bottom of the grill for an extra layer of wind protection that many grill covers do not offer. However, you won't be able to use this strap if the body of your grill extends fully to the ground.
The bottom hem contains a durable drawcord for excellent wind protection. Plus, it's autolocking, so you don't have to worry about it coming undone if you forget to tighten it fully.
Covered Mesh Vent
A mesh vent at the front of the cover allows moisture to evaporate quickly, thus removing the risk of mold and mildew growth. While the cover is highly water-resistant, there is a chance that condensation and small water droplets will sneak in. A mesh vent ensures the cover gets the proper airflow so the water does not pool or sit in place - causing mold, mildew, and rust.
Handles
Grill covers can be cumbersome. Ultima covers alleviate that pain by making it easy to lift the cover on and off.
Double-Stitched Seams and Waterproof Seam Binding
The seams of Ultima covers are finished using the double stitch method to prevent fraying and tearing. In lesser-quality covers, seams are a point of weakness. However, with Ultima's rot-resistant thread and waterproof binding, the seams add strength and integrity.
Overall, if you are looking for a cart grill cover, Ultima is the way to go. With multiple sizes and custom covers available, you are guaranteed to find a great fit for your grill. Plus, all Ultima covers include a 7-year manufacturer's warranty, so you can rest assured that you are getting the best grill cover available.
2. Island Grill Cover
Over 400 reviews - 4.8/5
"Very well made, love the elastic bottom. Big difference from the cover that came with my island grill that already faded and ripped after only ten months." - Darlene C. in South Carolina
"The covers ordered fit exactly as measured. They are great looking and durable. We are completely satisfied." - Joe M. in Massachusetts
Island grills are typically quite large - making the Elite collection a great blend of price and protection. Island grill covers can be used for built-in grills where you want to cover the entire counter, as well as for larger cart-style grills.
300-Denier Polyester
Elite Island Grill Covers are constructed from 300D polyester. This is a step below the Ultima 600D material but provides great protection. This lightweight fabric works well for large grills as it makes putting on and taking off the cover easy. Elite covers also fold up tightly, making storing a large island cover isn't a pain.
Elastic Hem and Adjustable Drawcord
The entire bottom hem of this cover includes elastic to help keep the cover secure. For more protection on windy days and during storms, use the adjustable auto-locking drawcord to cinch the cover tight.
Mesh Vent
A mesh vent across the front of the cover promotes airflow to prevent mold, mildew, and rust. This will also help prevent the cover from ballooning during high winds, which is essential for island grill covers as there are no buckle straps.
The key to finding the best island grill cover for you is to pick a material that is strong enough to last for years while also lightweight to make handling it easy. The Elite island grill cover hits both of those marks and provides a 3-year manufacturer's warranty.
3. Built-In Grill Cover
Over 600 reviews - 4.7/5
"Great fit....and the two "tighteners" on the front and back make this cover one of the best I've bought from the Coverstore. Two Thumbs Up!!" - Oliver S. in Nevada
"IFits well and protects our built in grill perfectly." - Judith M. in Indiana
The Classic Built-In Grill Cover protects without hurting your wallet. These cost-efficient covers easily fit over your built-in grill for an easy protection solution.
12-Gauge Commercial Vinyl with Polyester Lining
Classic covers are built with a sturdy, water-resistant vinyl material. Vinyl is less expensive than polyester, so Classic covers are more cost-effective than the Elite and Ultima collections but will not last as long in extreme climates..
Classic built-in grill covers include a thin interior polyester lining to help with the overall structure and shape of the cover. A cover made solely from vinyl would stiffen in cold weather, but the polyester lining keeps this cover pliable year-round.
Elastic Hem
Elastic runs around the full bottom hem of this cover, making putting on and taking off easy as can be. If you live in an area with frequent high winds, you may want to consider the Elite or Ultima collection of built-in grill covers as these include a drawcord in addition to the elastic hem. But for low wind areas, Classic built-in grill covers will protect your grill for years.
If you are looking for the best built-in grill cover at a reasonable price, this Classic collection cover is just what you need. Plus, you get a 2-year manufacturer's warranty on all Classic collection grill covers.
1. How do I measure my grill?
Careful measurement is vital in finding the right size cover for your grill. Simply follow our how to measure guides for detailed instructions.
2. Which of your collections is right for me?
The collection you choose depends on the weather you face, where your grill is located, and your price point. If you live in a mild climate or keep your grill under a covered patio or in a garage, then one of our Classic collection covers will get the job done. For moderate climates and more exposed grills, opt for an Elite cover for greater protection. If you are looking for the best of the best or live in an area with intense weather conditions, choose Ultima to keep your grill safe and sound.

For more information, view our Material Comparison Chart.
3. How can I find the size cover?
To find the right cover, you can either search by your grill's dimensions or by brand and model.
To search by your grill brand and model:
Navigate to the Grill Covers page or our Popular Grill Brands page.
Select your grill brand and model.
If you can't find your grill brand and model or prefer to shop by size, follow these instructions:
Find your style of grill on our Grill Covers page. Our most popular categories are BBQ (or Cart) Grills, Built-In Grills, and Island Grills. If you're not sure which style you are looking for, you can always opt to View All Grill Covers.
Select Search by Size and enter your dimensions after measuring your grill.
4. What if I can't find the right grill cover size or you don't carry my grill brand/model?
While you are looking at the different sizes, it's ok to pick a cover that is slightly larger than your grill. A couple of extra inches will make the cover easier to put on and you can use the drawcord and buckle straps to keep it secure. We recommend choosing a cover that is 1-2 inches shorter than the actual height of your grill (this does not apply to built-in grills). This will work in tandem with the mesh vent to ensure your grill stays protected from mold, mildew, and rust.
But, if you want the best-fitting cover and can't find your size, pick a custom size grill cover. We're happy to offer Custom Grill Covers for Cart/BBQ, Island, Smokers, Kettles, and Flat Tops.
Grill Covers in Action
Check out some of our favorite customer photos of our covers on their grills.
---
Want updates on new blog posts, current sales, new product releases, and more? Stay in touch! Like our Facebook page, follow us on Instagram (@thecoverstore) and Pinterest, and join Cover Club!