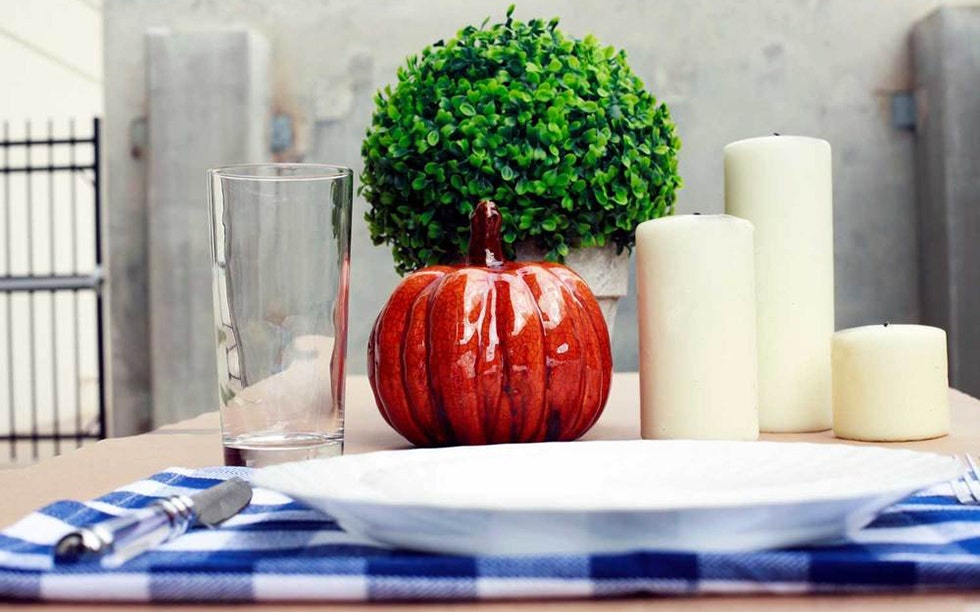 We can't believe November 24th is just a week away. Luckily, we're prepared to provide you with some great tips to hosting the perfect backyard Thanksgiving!
Keep it Simple
The possibilities are endless for an outdoor Thanksgiving, but keeping the outdoor space simple with modest decor will not only make for a relaxed atmosphere, but will also decrease the stress of setting up and taking down.
Plan Fun Activities for the Kids
One of the best parts about an outdoor Thanksgiving is that the young'uns don't become antsy and bored sitting inside all day. Take advantage of the outdoor space by organizing some fun lawn games or crafts that the kids are sure to love!
Get Ready for Some Football
What's Thanksgiving without football? While not everyone may be interested in the game, some of your guests are going to be eagerly looking for the nearest TV. Keep your sports fans included in your festivities by outfitting your outdoor entertainment space with a flat-screen and some cozy furniture!
Organize the Dishes Now, Clean them Later
Everyone loved your food and their plates are scraped clean, now what? You don't have time to thoroughly wash the dishes, but you also don't want to leave them out until the next day. Our solution? Do a quick wipe down of your dishes with some disinfecting wipes and conveniently put them away in dish storage boxes. Doing this will keep your dish set protected until you have the time and energy to do a good cleaning.
Don't Stop at Dinner
We all know that the best part about Thanksgiving (aside from the food) is enjoying the company of friends and family well after dinner is over. Ensure that everyone has a relaxing time by creating an outdoor atmosphere perfect for reminiscing.
Light up the fire pit, lay out some blankets, and offer up some warm apple cider to guarantee your guests are cozy as can be.
---
Want updates on new blog posts, current sales, new product releases, and more? Stay in touch! Like our Facebook page, follow us on Instagram (@thecoverstore) and Pinterest, and join Cover Club!